Potion
videos where you work
Potion Video easily integrates with your entire toolkit. Boost your teams performance, close more deals, generate more leads and engage with more customers using potion videos.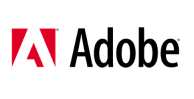 Get the engaging website you're longing for. Easily and quickly build video into your website, and then access the analytics to prove—and improve—results.

Easily integrate video with dynamic content creation, multi-channel marketing campaigns, CRM pushback, social posts and landing pages.

Get the engaging website you're longing for. Easily and quickly build video into your website, and then access the analytics to prove—and improve—results.

Engage and convert on Autoklose's millions of B2B contacts by accessing video directly from their email automation platform.

Send dynamic and personalized video messages to your clients, directly from your Chime account. Simply select existing Potion videos within Chime email composer to send to your leads, or add drips.

Accelerate B2B sales and marketing cycles by combining video with Cognism's high-quality, GDPR-compliant data.

Easily add impactful videos directly into your TruCadence® (from ConnectLeader) emails, templates, and snippets.
Share relevant and engaging videos with people visiting your website during a real-time conversation.

View rich video analytics directly within the Google Analytics platform.

Deliver amazing customer experiences and close tickets faster by enabling your support team to send relevant video content from within Zendesk.

Sync contacts from your loops into Potion, along with specific dates, to make it as easy as possible to connect with past clients on a one-to-one level, when it's both timely and relevant.

Effectively score and nurture leads by pushing video viewing history and attention span data directly into existing contact records.

Communicate effectively and convert visitors to customers faster with videos.

Provide immediate, seamless support to your customers by creating videos inside Zendesk.

Say goodbye to long emails. Explain complex workflows & solutions easily through videos.

Delight customers by resolving issues through videos and speed-up first call resolution.

Respond faster, engage better and convert more with videos.

Add video to FrontSpin's sales communication solution which streamlines your sales cycle by bringing all your complex tools into one, easy-to-use platform.

Stay connected with your teams and share important updates via videos.

Work smarter by adding videos into Groove templates and sending them out in Flows.

Add valuable video content to your customer interactions with just a couple of clicks, so your team can drastically increase response rates.

Easily add personalized videos to your HubSpot emails, snippets, sequences, inbound marketing programs and track who's engaging in what content.

This integration is specifically for customers who use our Pro plan. Share your video emails created with Potion as a post via your LinkedIn account.

Have effective conversations with prospects through personalized videos and speed-up lead conversion time.

Create interactive videos to keep your followers engaged. With Potion Video, create and send videos directly to your Facebook profile. Identify which of your campaign recipients watched your video content and get full engagement data metrics.

Humanize prospect engagement with personalized videos. Book more meetings and close deals faster.
Don't send plain old boring text emails. Send Potion.